With week three coming to a close it feels great to take a break after a very high octane week with Boston African American Heritage Site (BOAF) interpretive rangers the first half and Law Enforcement to close out the week. Starting the week with Interpretive Rangers I was brought on a few tours of the BOAF trail. The BOAF trail travels through Boston's historic Beacon Hill neighborhood. This area was home to a large free black community that had houses assisting in operations of the underground railroad. I was also able to sit in on a couple talks in the African Meetinghouse by a fellow intern where I learned I was sitting in the same room Frederick Douglass had spoken in years before.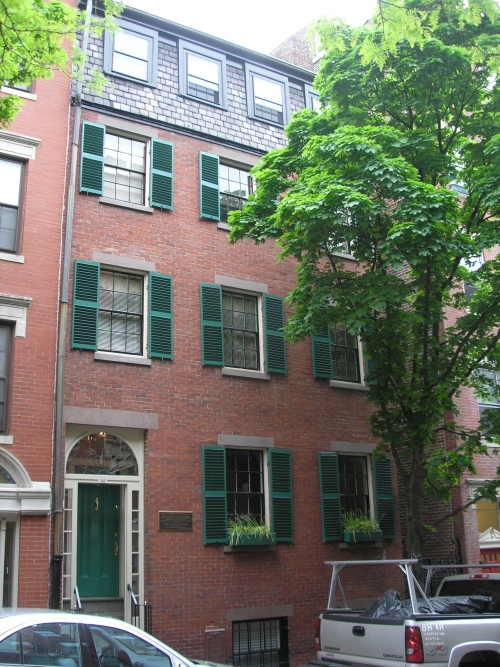 Lewis and Harriet Hayden House part of the underground railroad
Fellow intern giving a historical talk.
Although walking the trail and observing the ranger talks was awesome, it got even better when history came to life and the 54th Massachusetts regiment reenactors came to the Robert Gould Shaw memorial. The 54th Regiment was the first African American regiment in the Union Army and even boasted two sons of Frederick Douglass within its ranks. The 54th regiment is most famous for their charge on Fort Wagner depicted in the movie glory, but has even been recreated for service in the modern national guard. The memorial they were at depicts Robert Gould Shaw the colonel with his men marching beside him. Also this is not an everyday occurrence I was lucky to be their on the day PBS was filming for a documentary about 10 monuments that changed America, slated to come out in 2018 (I don't think I was able to get into the films background).
Depicted above the 54th Regiment reenactors with current national guard members (the ones with ties on in the center)






54th Massachusetts reenactors in formation
Secretary of the Interior Ryan Zinke made his way to Boston this past week visiting the Harbor Islands and meeting with employees at the navy yard. I was able to shake hands with Zinke before he gave a speech on the state of the NPS followed by a question and answer session with park employees. It was great to see the head of our entire department conversing on the front lines with park employees.